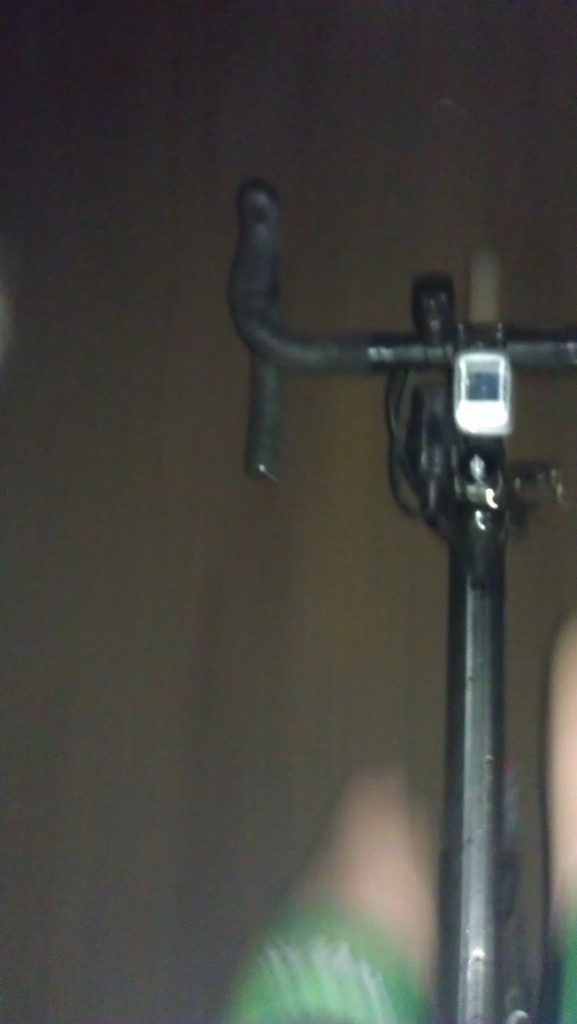 So it has rained for nearly a week straight.  Tuesday was dry, I think.  It has been a busy work week, where I've hardly gotten home before dark most evenings.  And the sun sets by 7pm these days?  Doesn't it seem like just a couple weeks ago where we didn't even start our rides until 6:30pm and we could fit in 40 miles on the bike and still be home with copious amounts of daylight remaining?
On the Wednesday Dirty ride, it was just Joel and me, and we left late because I was rushing home from work and having to stop at the hospital for yummy CT contrast, but at least it was warm.  I didn't pay attention to the weather forecast, because the sun was out most of the day as I sat at my desk and wanted nothing but to be on my bike, so that by the time I got home, the radar map full of green would never dissuade me.
We headed south and fought the wind until we got to the good gravel roads, where we already had to switch on our headlamps.  But we rode the dirt and chatted and tried to spot the sandy sections with what little light there was and it started raining but I honestly can't tell you when it started raining.  We were just riding and that was all I wanted to do in the world at that moment.  And the rained began falling in buckets, and there was a fresh layer of ungroomed sand on 122nd Street to prepare for winter conditions so we dodged tire ruts and pushed onward.  And I threw on a jacket to keep warm, because we were still by Fennville, and even with the tailwind, we were nowhere near home.
I imagine the few cars that did pass by us in the downpour with our tiny front and rear lights thought we were crazy, but warm fall nights are a rarity now, and what else would you rather be doing but riding?  I couldn't not smile.
We chatted in sand-covered legs over a beer with Jim about bikes and riding and Colorado and racing and cyclocross and who cares about the rain?
Pretty soon it will turn to snow and my only concern is finding the right pair of cross country skis to buy before that happens.